This Asia Rainbow Ride is a fully supported multi-day bike ride. We are currently working on the route and costs of the 2021 Asia Rainbow Ride, so details may change.
We are planning for a 3 day 2 night bike tour this October 22-24th, 2021 for up to 150 participants. This event is held leading up to the Taipei Pride Parade on October 31st.
We partner with Taiwan Bike Tour, a professional bike tour company for our logistics.
On October 22nd we'll meet in front of the Red House in Taipei early in the morning on October for our Opening Ceremonies.
Then buses and support vans will pick us up with our suitcases and bikes to transport us to our starting point at the beach town of Yilan. From there we will head up the northern coast of Taiwan. We'll bike for four days, ending in Ximen, the heart of the LGBT community in Taipei for our Closing Ceremonies.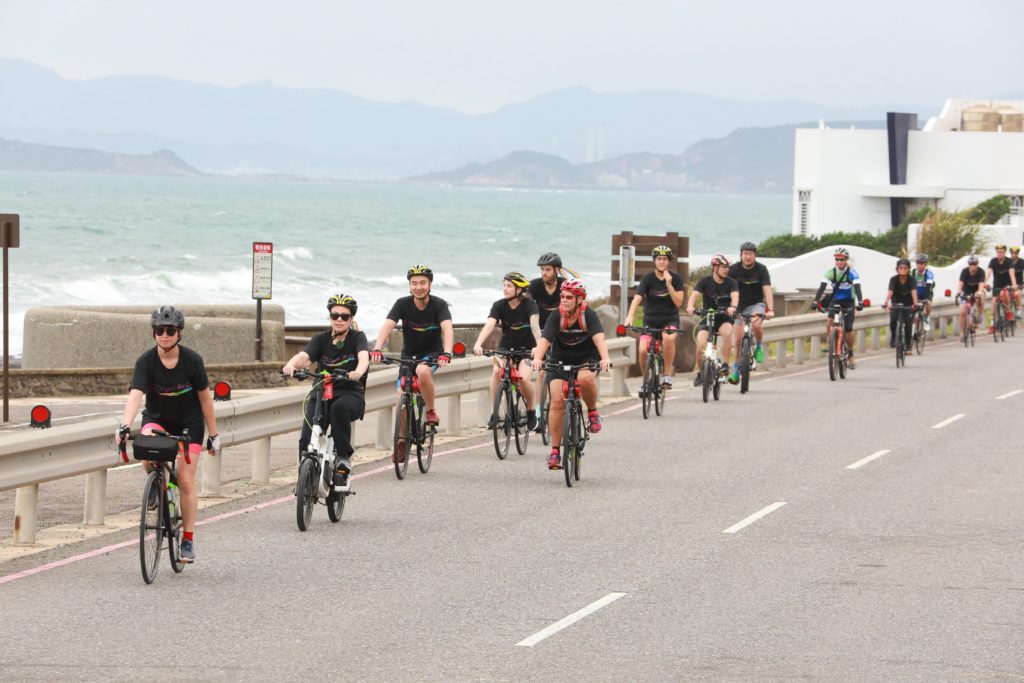 DISTANCE:


We are planning to cycle approximately 70km a day. This is a ride, not a race. About 50% of the cycling will be alongside cars on the road, and 50% will be on designated bike paths. Cyclists will be grouped by pace with a guide leading and there will be rests and lunch over the duration of the day. There is a pace for every rider. Whether you are a seasoned cyclist or a beginner, there is something for everyone.
BIKES:
You can bring your own road bike or rent one from us for the event.
E-bikes are available for rent to give you an extra boost as well if you are a beginning cyclists concerned about the distance.
HOTELS:
We stay in hotels for each night. You can chose your roommate for the three nights to share the costs of a hotel room. If you are coming on your own, we can try to pair you with another participant of your same gender to share a hotel room. If you prefer to have your own hotel room, this can be arranged for an additional cost.
REGISTRATION:
Registration will open on March 31, 2021. Registration closes August 1st and space is limited, so please sign up as soon as possible to secure your participation. You can sign up here so that you will be among the first to be notified when registration opens.