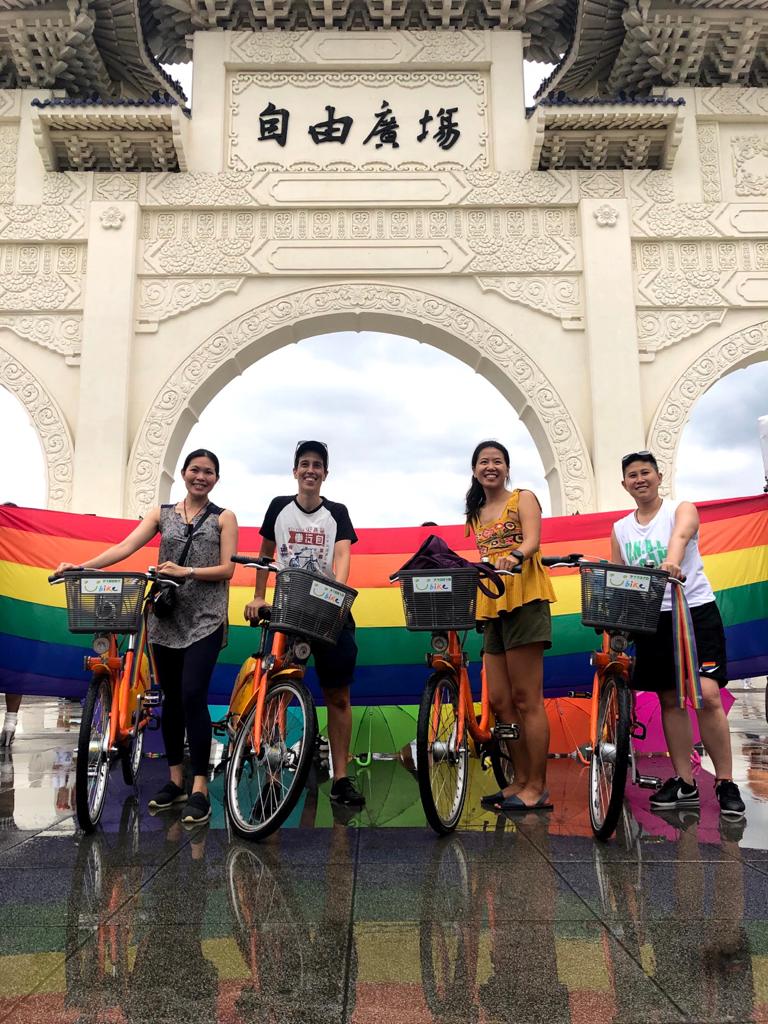 Fun riding activity! You can come to make new friends, explore a new environment on the bike, and exercise for the proud ride of Asia.
Welcome to join the free cycling party. You can bring your own bike or rent the nearest YouBike.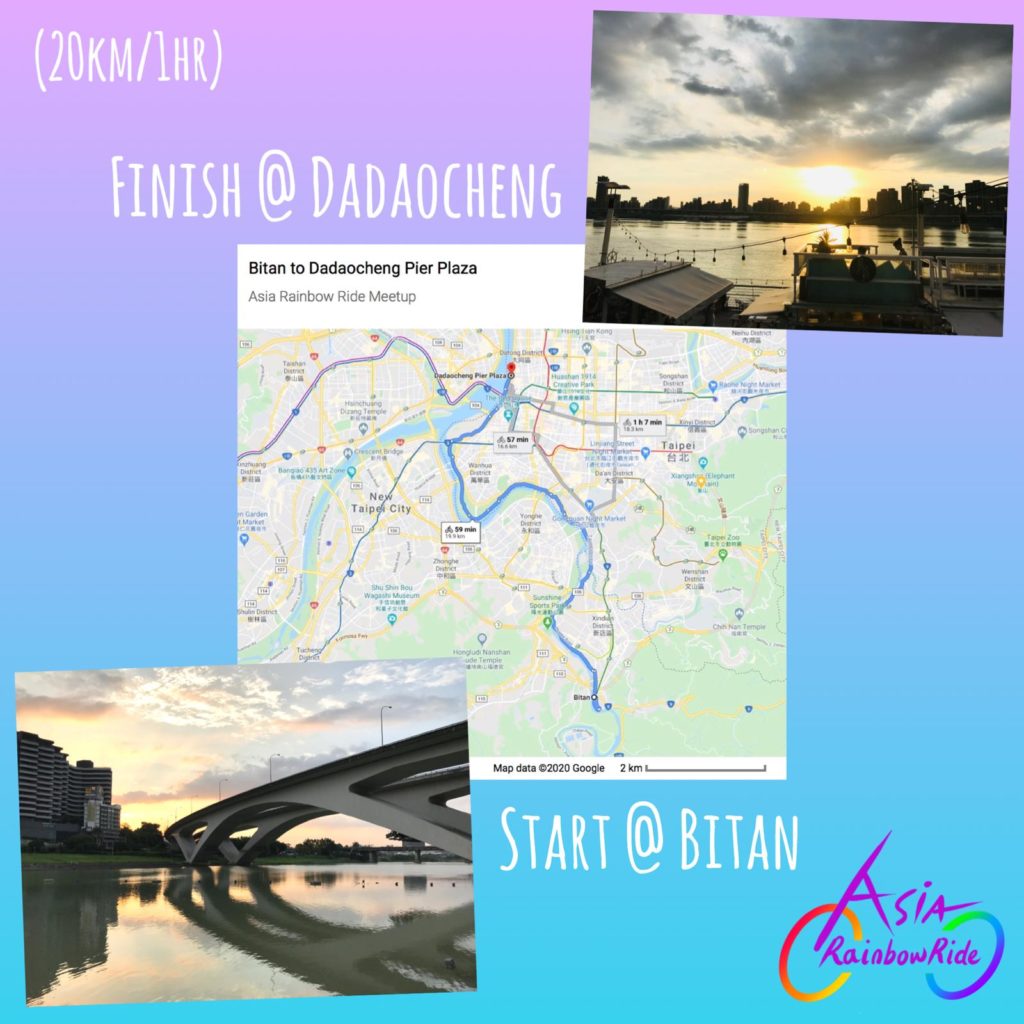 Ride Date: Sunday 7/12, 7/26 
Time: 4:30 pm
Route: From Bitan Riverside to Dadaocheng Pier
Meeting Point: https://goo.gl/maps/aqVUM2spqznUvCGR7    
We will accompany the sunset Enjoy dinner and drinks at
Dadaocheng Wharf Sign up for Eve LINE: eve_teo
We hope you can join!