Join Us!
We are looking for volunteers who are passionate about building a world-class charity bike ride in Taiwan for the LGBT community. Gain valuable international non-profit experience and work with a fun team!
The beginning of our movement

In March 2020, Lisa did the Tour of Taiwan, a week long bike ride circumnavigating the island. She came back with a vision to start a charity bike ride in Asia similar to the experience of the AIDS Lifecycle in California. She reached out to her friends who jumped on board right away, believing that together we could create an experience to change lives in Asia.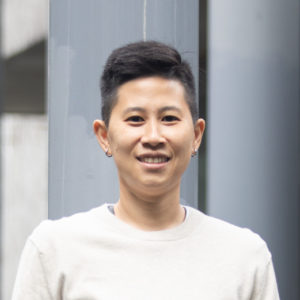 Director/Co-Founder: Olivia Wu
Olivia Wu is Taiwanese American. Olivia has been an organizer in the Taiwanese LGBT community for the past decade and was most visible as the manager of the lesbian hub, the Love Boat Shop. Olivia has been an advocate for LGBT+ and wellness and runs the Light Program Red House.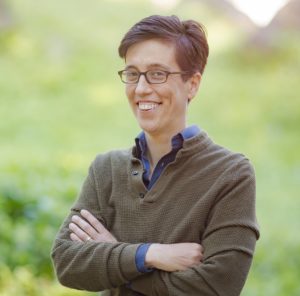 Advisor/Co-Founder: Lisa Dazols
Lisa Dazols is a social worker originally from San Francisco. In 2012, Lisa and her wife, Jenni, traveled to 15 countries to interview LGBT leaders around the world to create their documentary film, Out & Around. Their TED talk  "This is what LGBT Life is like around the World"  has been viewed over 3 million times.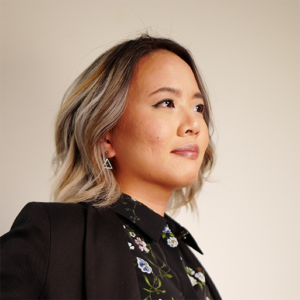 Rainbow Volunteer: Kelly Chen, Los Angeles, CA, USA
"When I heard about the Asia Rainbow Ride's mission, of course I had to get involved! As a queer Taiwanese-American, it's been heartwarming to see the strides Taiwan has made in recent years for LGBTQ+ equality. It's my hope that we can continue doing the good work to bring in more visibility, education and advocacy — not just for LGBTQ+ Taiwanese, but also for the greater Asian LGBTQ+ community."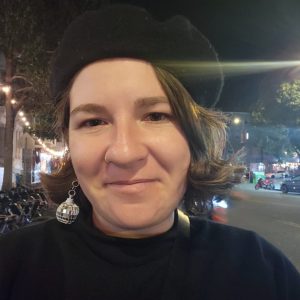 Rainbow Volunteer: Kellie Simms, Portland, Oregon, USA
"The Rainbow Ride brings together all the best of Taiwan – a beautiful ride around the country, motivated and fun people and raising funds for amazing and important causes. I love helping out with this!"
Rainbow Volunteer: Victoria Cheng, Bloomington, IN, USA
"I choose to volunteer for the Asia Rainbow Ride because I want to support the values and the community of this ride in ways I can contribute. Ride for equality!"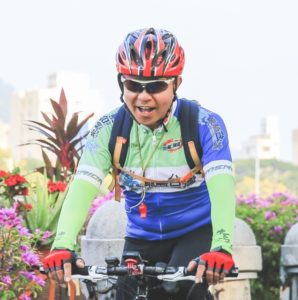 Partnering Ride Leader: Jakee
Jakee has 15 years of experience in cycling, including being a certified professional cycling leader and route planner, a qualified national tour guide, 6 years of leading cycling groups, and 3 years of designing travel itineraries for travel agencies.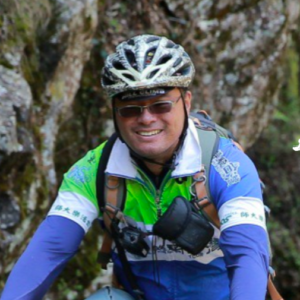 Partnering Ride Leader: Jumping
Jumping has served as a cycling leader for 25 years, organized cycling and triathlon races for 20 years, and held positions such as executive director of the Cross-Strait Cycling Development Association, head judge of the Taitung Puyuma Triathlon, and planning team leader for the National Club League and National Off-Road Club League.
The Staff / Volunteers / Staff Community